The simple way to get a new dental guard
How it Works.
Place your order.
Order Bruxor Pro anytime from any device with Internet access.
We send you the Oral Profile kit.
We'll mail your kit to the address you provided when you placed your order.
What's inside?
1 container of blue polymer
1 container of white polymer
Prepaid return envelope
Instructional booklet
1 registration card
Profile tray
Complete your Oral Profile and send it to us.
Don't worry—this is easier than it sounds and we'll walk you through each step.
We create your custom guard.
Dental technicians in dentist-supervised labs will verify your Oral Profile and then get to work.
Takes 7-11 business days
Your Bruxor Pro dental guard arrives.
You'll receive a package with your new custom dental guard, all ready to go.
What's inside?
Bruxor Pro custom dental guard
Storage case
1
2
3
4
5
A DIY professional-grade dental guard
Bruxor Pro—the new way to protect your smile.
Comfort. Quality. Economy. Convenience.
Your dentist may have told you that you need a dental guard to protect your teeth while you sleep. But when you learned how expensive professional dental guards can be, you decided to explore other options.
Bruxor Pro is the option you've been searching for. Bruxor Pro is a custom-made dental guard for teeth grinding and clenching that you can order online. Simply place your order from the privacy and comfort of your own home, and we'll take it from there.
There's no need to see a dentist at any point during this process. Bruxor Pro allows you to enjoy the protection of a high-quality custom dental guard at a price you can afford.
It's easier than you think!
Instructions for taking your Oral Profile.
---
Step 1
Remove the blue polymer and the white polymer from their packaging. Mix them together quickly so that you have a light blue-colored putty. This should take no more than 60 seconds. Be prepared to work quickly! The polymers in your Oral Profile kit harden quickly after they're mixed.
---
Step 2
Roll the polymer into a four-inch-long cylinder or log shape and then divide it into two even pieces. Press one of the pieces into one side of the plastic tray and then do the same with the remaining polymer on the other side of the tray. Gently press the polymer to fill both sides of the tray, but don't press too hard. This whole step should take less than 60 seconds.
---
Step 3
Place the tray in your mouth and make sure it's evenly centered over your teeth. Bite down firmly just once and hold your teeth in that position for four minutes.
---
Step 4
After four minutes have passed, the polymer will have set and you can relax your bite. You can now remove the tray and rinse out your mouth. Don't try to remove the polymer from the tray. Place the whole thing, tray and all, right into the prepaid and pre-addressed envelope that came with your kit. That's all there is to it!
94% Positive Customer Feedback
Bruxor Pro reviews.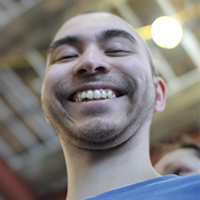 Antonio Roberson
I have a grinding problem, but the dental guards from my dentist are too expensive. Amazing quality and value for the price you pay.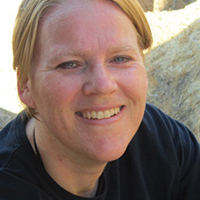 Pauline Martinez
If you have an issue with grinding at night, this is perfect guard! It fits well, stays in throughout the night, and my teeth feel massively better in the morning than they used to be.